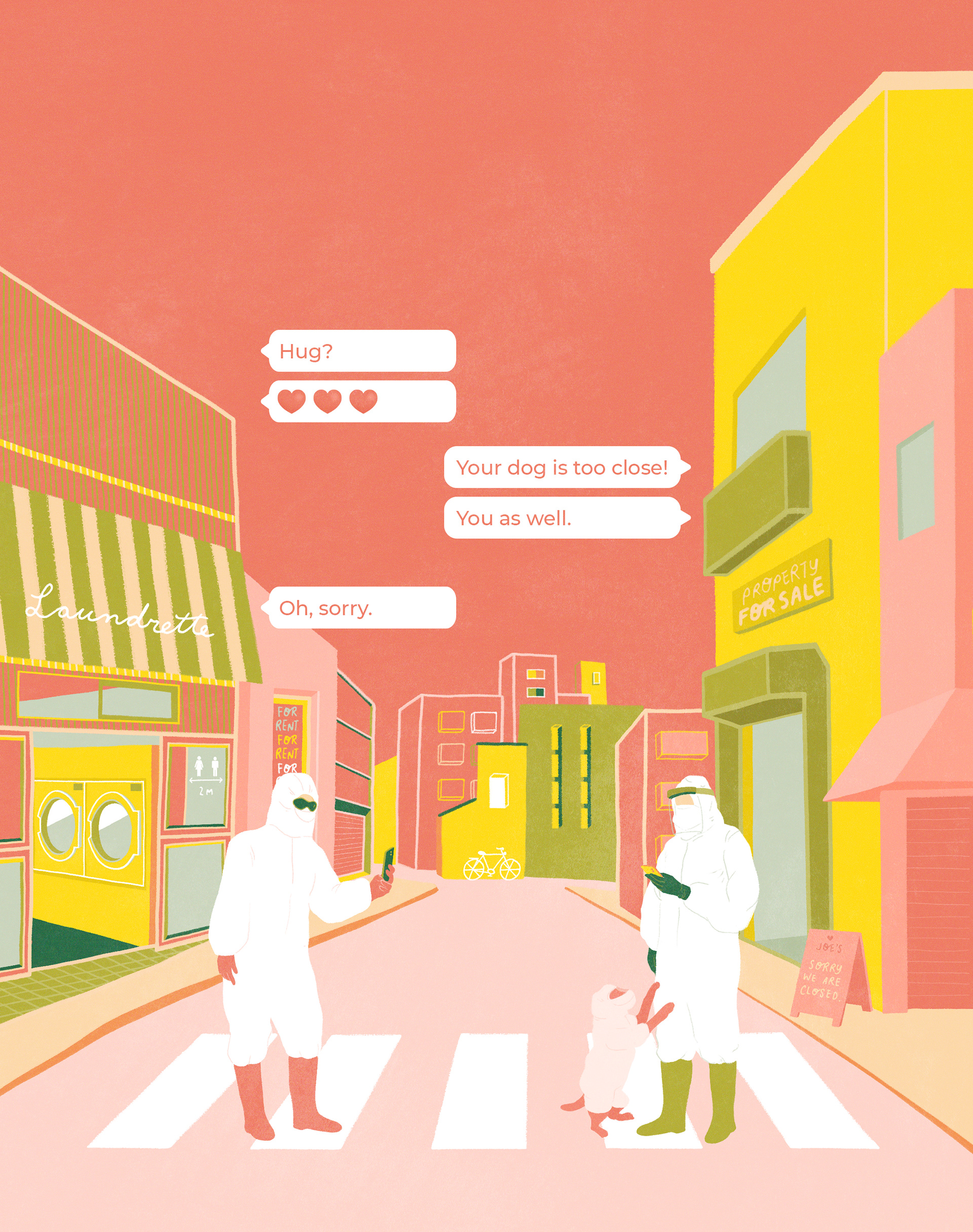 Editorial illustrations for Toronto based independent zine, FeelsZine (Issue 14: Safe) 🇨🇦
Illo 1: Two friends are interacting on an empty street.
Both longing for human interaction and love but they choose to remain at a safe distance from each other.
Illo 2: One wants to engage with nature but refuses to take off her gloves.
"The New Normal" has strangely altered our daily behavior and sense of security.
In these two pieces of work, I'd like to explore the meaning of Post-COVID "safety", 
both physically and emotionally. 
As we transition out of this pandemic, a lot of anxiety and insecurity will surface. 
"The New Normal" could be a transformation into the most bizarre and ironic experience for us all.